Media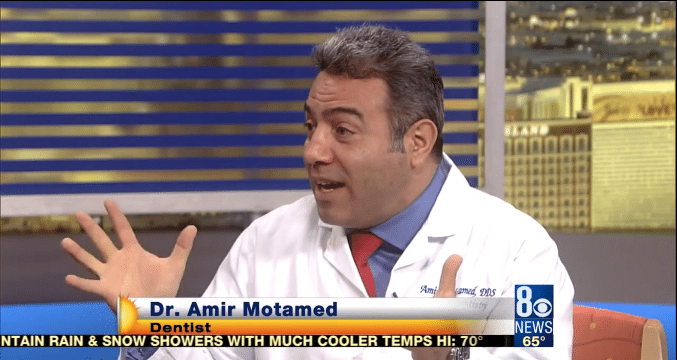 Dr. Motamed has been featured on popular local, national and international television and media, speaking on a variety of dental topics.
With over two decades of experience as a leader in the dental profession, dental instructor and as a meticulous dentist, Dr. Motamed is available to discuss and address various topics of public interest that include:
What are the newest technologies in dentistry?
What are the benefits of the new non-metallic, tooth-colored, zirconium dental implants? Are they more biocompatible and beneficial?
Which toothbrushes, floss, and oral care products work the best?
What are various ways of whitening teeth? How do they compare with one another? Which method is best?
How have dental products changed?
Should you go to your dentists for botox, fillers and other facial skin treatments?
What is The State of the Dental Profession?
How do new laws in dentistry affect patient care?
How has dental insurance changed over past few decades?
Is dental Insurance really necessary? Does the insurance industry live up to its claims?
How can patients get the most out of their dental insurance?
Do the diagnostic benefits from "routine" Dental CAT scans outweigh the radiation risks?
Are opioids being over-prescribed in dentistry?
What is the current state of dental education?
How is the high cost of dental education affecting patient care?
Contact Information:
E-mail: Info@DrMotamed.com
Telephone: (310) 273-7200