Testimonials
We'd love to hear from you! Please fill out the form below or contact us with your feedback.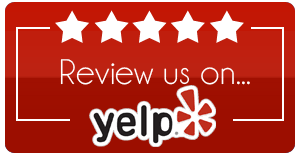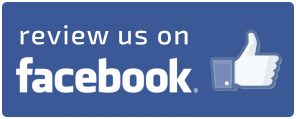 "Thank you for all your skill + expertise on my root canal yesterday. When I sit in your chair I have total trust in your abilities. Added to that you have a nice chair-side manner and are a very kind person."
"Thank you for your kindness, patience and gentleness during my recent teeth cleaning. My sensitive nature does not make such things easy for me, nor for those who must work on me. You were most understanding. I was very fortunate to have you as the doctor performing the task. Thank you again!"
"I have been Dr. Motamed' s PT for over 15 years.I named him Painless Dentist. He is so caring, knowledgeable, fair, kind, calm and honest, Highly Highly recommend him.
Thank you"
"Hands down the best dentist I've ever had. The only one who was as good was my childhood dentist, Dr. Everett Payne (yes, a dentist named Dr. Payne! lol), who was, as  I recall, onetime head of the ADA, and, by a wonderful coincidence, also TRAINED Dr. Motamed!!
Anyway, I can't recommend Amir or his staff highly enough, and he's so nice he's more like a family friend than a dentist!"
"Thank you, Dr. Motamed for saving my tooth, when other doctors condemned it."
"Friendliest, most accommodating dentist in the universe! I came in today (amidst a serious time crunch) and was out with sparkling-clean teeth in no time. Dr. Motamed is so kind, and I felt no pain during my deep cleaning. I would recommend him to anyone looking for a good dentist!"
"Thank you for being such a great dentist and treating us all so well. We appreciate you very much."
"Thank you very much for the referral… I am very appreciative that you took time out of your busy schedule to assist me and my family."
"I enjoy working with you and think you are an excellent dentist and a gentleman."
"It was so nice meeting you yesterday and having you so "expertly" complete my root canal. This brings
me one step closer towards my full dental recovery and I am deeply appreciative."
"There is a lot to be thankful for and you're one of them!"
"Thanks for taking care of my teeth. It has been 3 yrs. Since I went to a dentist & as Colleen said, it was well worth the wait."
"Thank you for being such a great dentist."
"A million Thank yous are still not enough to express our appreciation for your extraordinary kindness, years of friendship, generosity and exquisite craftsmanship and expertise. You're the best!"
"I am so embarrassed for my overflowing of emotions at our last appointment… I am sorry for crying in your office. You are a very kind man and I so much appreciate YOU! Both as a very good dentist and as a fine human being. Thank you, Dr. Motamed, for everything!!"
"Warmest thanks for being so deeply compassionate toward my financial challenges. I feel so blessed, and rest assured I will pass your name to all friends and family seeking superb dental care – (Even without the mitzvah I would so happily do that.) All who meet you know you have the best 'bedside' manner or rather 'chairside' – of any dentist we/I've ever met. Much thanks again."
"Dr. Amir is a fantastic dentist. Not only is he warm, friendly, and the best dentist I've ever had at making me feel comfortable, he is also very smooth when doing the actual procedures so you feel zero to no pain (I had to get a deep cleaning, which I've undergone with 3 other dentists before, and I felt the least amount of pain with Dr. Amir).
The small office makes you feel like you have your own private dentist, and what's really nice is that Dr. Amir performs all of the procedures himself so you know you are getting the best and not some intern. For these reasons I happily recommend Dr. Amir to all of my friends!"
"I've been going to Amir for years, and cant say enough great things.  Almost fell asleep in his chair yesterday during my cleaning. Highly recommended."
"Dr. Motamed (Amir, really, since he's so easy to talk to), has a level of dedication to patients that I've never seen before.  Taking the right amount of time to make sure everything is fully explained, owning the highest technology to be sure you're getting every possible option, recommending conservative measures so you don't get over-worked and over-charged . . . he is a consummate professional.
Thanks, Amir.
P.S. – – I'm still flossing every day.  :-)"
"Dr. Motamed was really fantastic getting in me in an emergency on a Saturday.  He is really patient and explains everything he is going to do and with the least amount of pain.  Forget about the guy on the bus benches, Amr really caters to dental chickens, this one included."
"Dear Dr. Motamed,
… thank you so much for your great care of my teeth. You did a lot of great work and I appreciate it!"
"…my deepest gratitude for your wonderful and professional care"
"Thank you so much for your expertise and care with me and my friend _____. I am truly appreciative."
"I've been meaning to write you to thank you for the lovely smile you gave my mom…She absolutely loves it. Thank you!!! So so so much."
"…Thank you so much for everything. It is truly a pleasure being one of your patients."
"Thanks for doing a great job on my teeth. They look terrific!"
"…Amir Motamed DDS (The greatest) …my previous dentist who I thought the world of, I never thought I would find anyone as good as him, then I had the good fortune to get you as my Dentist. You are the greatest…"
"Dr. Motamed takes care of our entire family's dental needs, including that of our 11-year-old daughter. He was referred to us by Tien's brother, who is also a dentist because he had first-hand knowledge of Dr. Motamed's fine ability as a doctor. We appreciate Dr. Motamed's conservative approach to dentistry – this is very important to us. We also believe that charges for his services are very competitive. We have the greatest degree of confidence in Dr. Motamed's ability, and we trust him entirely to maintain our family's dental health far into the future. We strongly recommend Dr. Motamed and we encourage anyone seeking superior dental services to visit his office."
"I wanted to thank you for making my dentist visit so easy. I was afraid and it had been six years since I had seen a dentist. You have a very soothing and easy going manner that really relaxes a patient. I also appreciate that you took time and explained things to me. I was left with a sense that you are very good in what you [do] and that you are conscientious. I have had no discomfort with any of my fillings after the medicine wore off or in the previous few days. I feel lucky to now have a dentist I have confidence in. Thank you so much, your skilled work will help me every day of my life."
"…As I have mentioned, I'm very impressed with the manner in which you pay attention to details and run your office…I will make sure I recommend you to my friends &colleagues."
"I cannot review Dr. Motamed high enough. My wife and I started seeing him when he worked at another dentist's office in Santa Monica and followed him to his new (at the time) digs in Beverly Hills. Let me be clear about what this means, for years we would spend nearly half a day just to go to Dr. Motamed for a cleaning (much less anything else). Driving from Santa Monica to Beverly Hills during a weekday is no simple task. The shortest ways to get there seem to be under permanent construction, and what should be a twenty-minute drive usually took an hour or so.
And you had to leave your house or office to get there right on time because in all the years I went to Dr. Motamed I NEVER had to wait for a single appointment. He is the master scheduler. Why can't all doctor's be as on top of it as Dr. M?
And his professionalism and care go beyond workmanship, he is an artist who cares about your teeth and what he does with a passion. The quality of his work could not be any higher, though I'm certain he strives to improve every single day in everything he does.
We had to stop seeing him when our second kid was born just because the round trip took too long, but as soon as the kids are in school we will definitely start going back to Dr. Motamed. Even though our current dentist seems perfectly fine and is a very sweet person whose office is also minutes from our home/office, we will begin that BH commute once again because, frankly, we want the best for our teeth."
"…You are truly priceless to me."
"Not only are you the best dentist in the WORLD, you are a gracious and punctual guest!"
"Big thanks to you and all your staff for being so considerate and caring."
"Thank you again for your fantastic treatment yesterday. I am delighted with the way my tooth looks and feels. It is SO smooth!"
"Thank you for doing such a wonderful job on placing (replacing) my veneer. I was really happy when I left your office and will refer my family to you…"
"Thank you for being one of the most positive influences in my life. You are such a great man and to this day I hold pride in having worked for you."
"Thank you for being nothing short of wonderful. You are a very kind and generous man. I will always remember the patience and kindness you have shown me even though I have not been so thoughtful of you. You inspire me."
"Thank you for the wonderful experience of being part of your office!"
"I just wanted to thank you sooooo much for everything. I don't think I will ever be able to pay you back! I have had a blast working with you…"